"He's probably nervous because there's a female dog."
―Grumpy referring to Brian
"A White Labrador Can Love A French Poodle" is the 7th episode of The Thomas Simpson Show.
Plot
The plot for this episode is unknown.
Characters
Songs
No songs in this episode.
Trivia
This episode has many firsts:

First to have Brian as the main character.
The first to have a post-credit scene.
The first not to have a song since The Treasure Of Goodland.
Video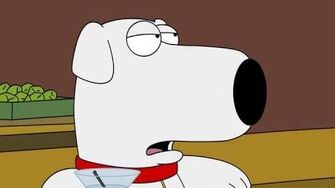 Ad blocker interference detected!
Wikia is a free-to-use site that makes money from advertising. We have a modified experience for viewers using ad blockers

Wikia is not accessible if you've made further modifications. Remove the custom ad blocker rule(s) and the page will load as expected.