"It's because of my fun and my cheekiness."
―Thomas and Funshine
"Fun And Cheekiness Together" is the 9th episode of The Thomas Simpson Show.
Plot
Thomas and Funshine have fun playing tricks on characters.
Characters
Songs
Cast
Thomas Muller as The Characters
Ian James Cortlett as Funshine (Singing)
Trivia
This episode has the most characters in it, and is the longest episode so far.
Video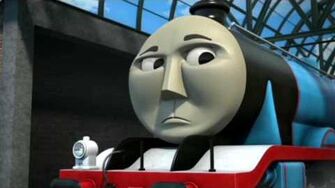 Ad blocker interference detected!
Wikia is a free-to-use site that makes money from advertising. We have a modified experience for viewers using ad blockers

Wikia is not accessible if you've made further modifications. Remove the custom ad blocker rule(s) and the page will load as expected.